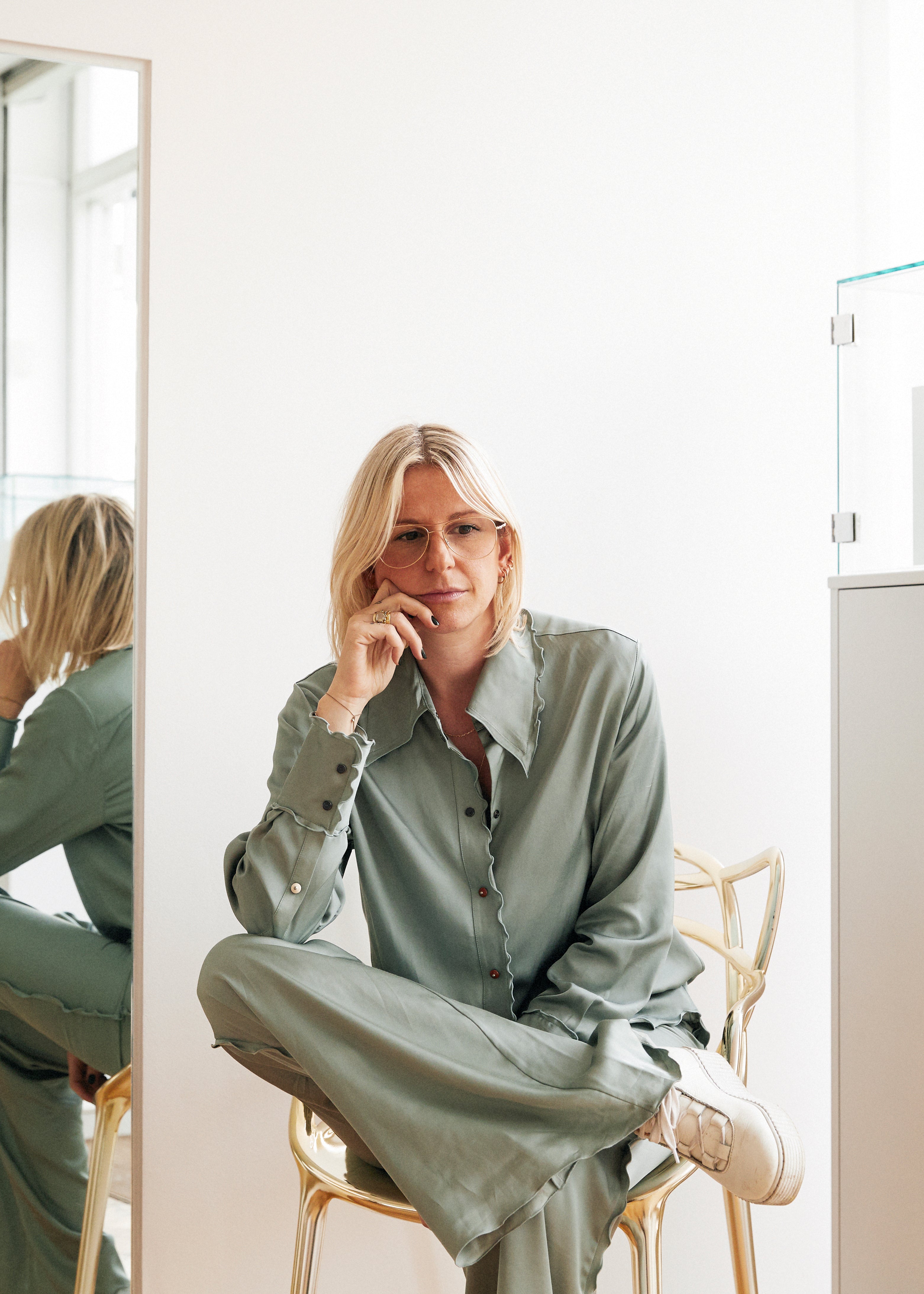 About us
Métier is a distinguished 9ct and 14ct gold jewellery collection designed by Laura Kay, the director of the renowned London jewellery gallery, Tomfoolery. Launched in 2015, it marked the inception of a demi-fine jewellery collection. The essence of Métier's success lies in its versatility and timeless charm. Each piece is meticulously crafted for self-styling, customisation, and everyday wear.

Proudly founded and independently owned, Métier stands as a testament to the creative spirit of women in business. Laura Kay, driven by a passionate desire to challenge the cycle of plated jewellery and the throwaway culture, set out to create a collection made exclusively of solid gold. Her vision was to offer something effortlessly stylish that could seamlessly blend with contemporary, bolder jewellery or be worn as a complete, cohesive collection. At Métier, we are committed to crafting enduring pieces that transcend trends and become cherished components of your everyday style, reflecting your unique story. Explore Métier and embark on a journey of timeless elegance and individual expression.


Christmas & New Year Opening Hours.

Monday- Saturday 10am-5pm.
Sundays 12-4pm
Late Night Shopping December 14th 10am-8pm
Christmas Eve 10-4pm
We will be closed from 25th December - 2nd January all web orders will be processed on our return.
Happy Holidays!

métier by tomfoolery
109 Fortis Green Road
London
N10 3HP+4420 8444 7000
info@metierbytomfoolery.co.uk